Witamy na stronie Oficjalnego Dystrybutora firmy XUPING
Od listopada 2015 roku zapraszamy Państwa do korzystania z oferty naszej hurtowni biżuterii, także on-line. Hurtownia obsługuje jedynie klientów hurtowych prowadzących działalność gospodarczą. W związku z tym ceny produktów widoczne są dopiero po pozytywnej weryfikacja konta przez pracownika naszej hurtowni.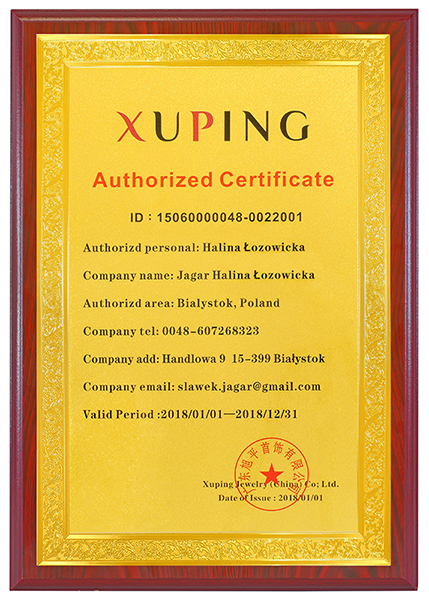 Oferta jest systematycznie aktualizowana więc zachęcamy do częstych odwiedzin. Jeżeli na stronie nie widzą Państwo produktów, którymi są Państwo zainteresowani prosimy o kontakt telefoniczny, mailowy lub za pośrednictwem naszego czatu. Być może jest to produkt, który jeszcze czeka na wystawienie w naszej hurtowni internetowej. JAGAR to solidny dostawca artykułów biżuteryjnych.